Kenilworth School & Sixth Form Relocation Project
Introduction

We are embarking on an exciting project to relocate our current Kenilworth School at Leyes Lane and Sixth Form at Rouncil Lane.

We are proposing a new, purpose built secondary school and sixth form offering improved teaching, learning and sports facilities at Southcrest Farm, Glasshouse Lane, Kenilworth (see Site Location plan).

Kenilworth School and Sixth Form is recognised as a 'World Class School' and Centre of Excellence for Inclusion. It is committed to delivering the best possible secondary education for the current and future young people of Kenilworth. The new facilities will enable the school to increase capacity providing places for 2,200 pupils.
Message from Hayden Abbott (Head Teacher)
"We are very excited to see our new school beginning to take shape on site and everyone is working collaboratively towards our planned move into the new school in 2023.
I want to thank our partners, trustees, advisors and other stakeholders who have supported the KMAT in reaching this substantial milestone in the project"
I am immensely proud to put the first shovel in the ground at our new school site which achieved planning in 2019. Main construction works commenced in May 2021 , following ecology protection measures being put in place to protect the biodiversity on our new site.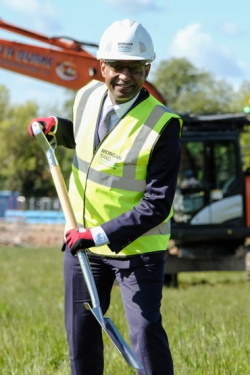 Hayden Abbott on Site: May 2021
©Sarah Hill
Construction TimeLapse
Construction Timelapse June - Oct (Click to view)
Construction Timelapse oct - Nov (Click to view)
Construction Timelapse 3rd - 15th Nov (Click to view)
Construction Slideshow
Construction Slideshow (Click to View)
Progress update
We had a small ground breaking photo opportunity (Covid secure) with local MP Jeremy Wright and Warwick District Council Leader Andrew Day. The Head was accompanied by KMAT Chair and Trustees.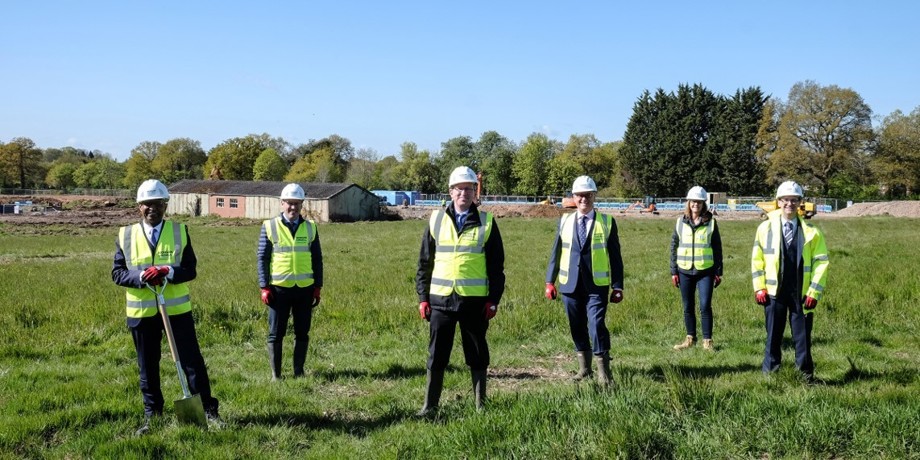 First 100 Days
Look how well things are progressing on site.
Here are some key achievements in the first 100 days on site.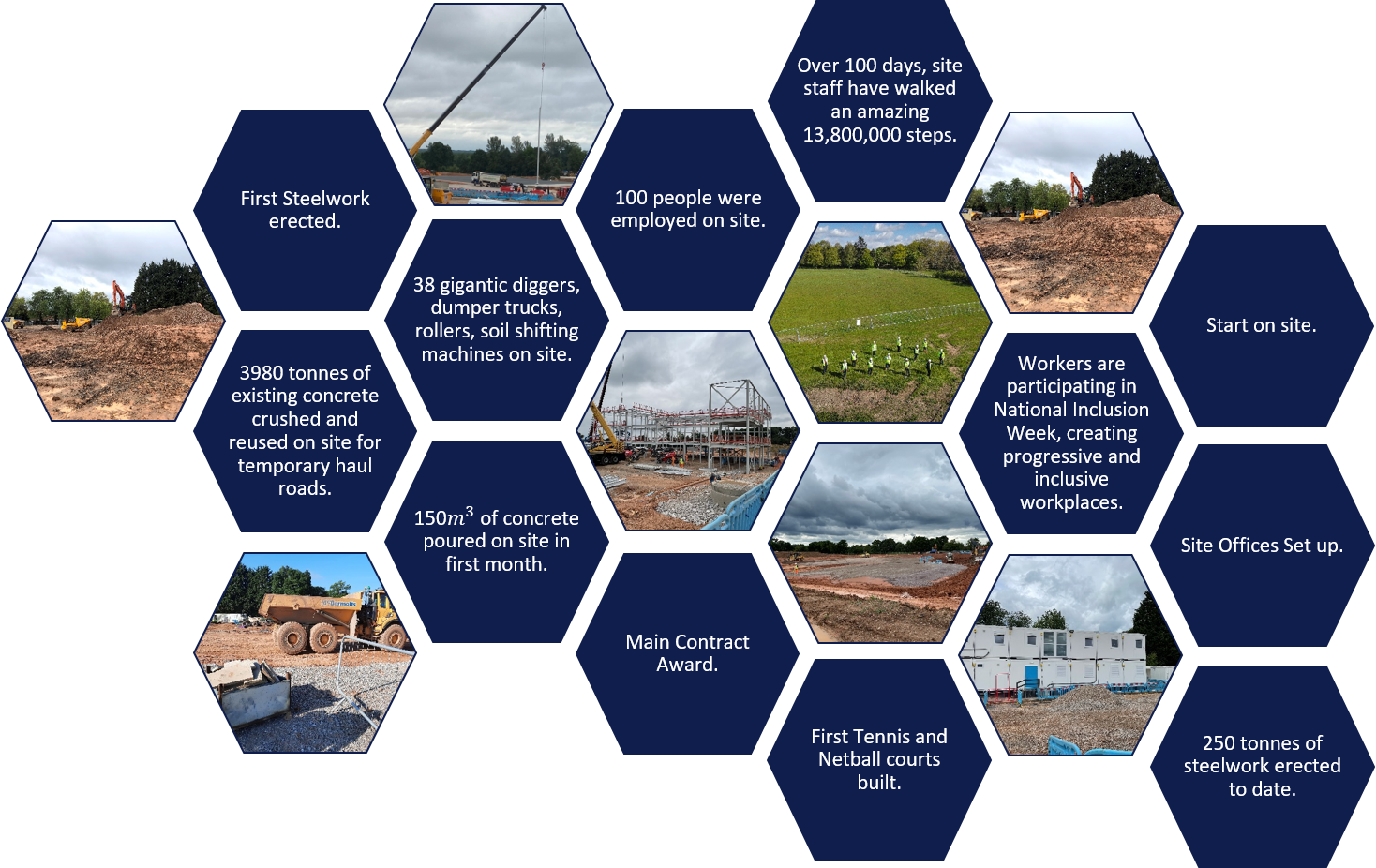 First 100 Days – Sustainability
Many steps have been taken by the contractor in adopting best practice sustainable ways of working. Here are some examples of their efforts.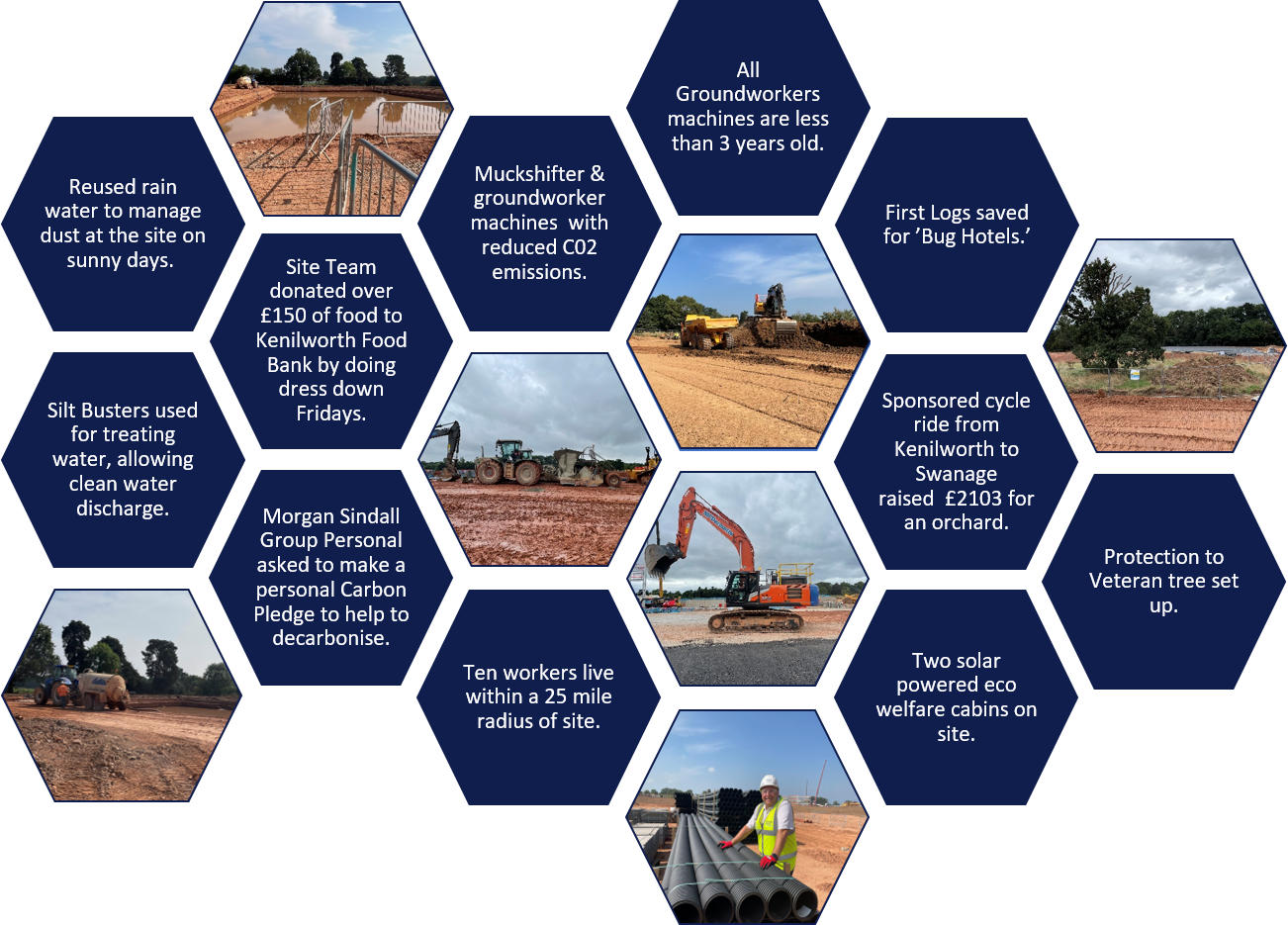 Kenilworth School tree planting initiative in conjunction with the Woodland Trust
Over the past 2 years the school has approached The Woodlands Trust and successfully bid for some saplings to help improve the landscape and to help offset pollution, HS2 and to make the new school site more 'green' both literally and metaphorically. The Woodlands Trust is a partner that is associated with the Queens Green Canopy initiative.
In our last bid we received 315 saplings ranging from cherry trees, dog roses, silver birch and oak trees. In spite of the pandemic we managed to distribute these trees to all parts of the school community and these saplings are thriving in homes around Kenilworth and Warwickshire, some trees are being looked after by staff and will take pride of place on the new school site.
In November we will be receiving 420 saplings: rowans, dogwood, silver birch, hawthorn, blackthorn, hazel, cherry and crab apple. These trees will be nurtured by the whole school community and will be transplanted to the new school site to help us make the site more eco-friendly as we approach the opening of the new site.
Drone Images of Site Progress from January 2022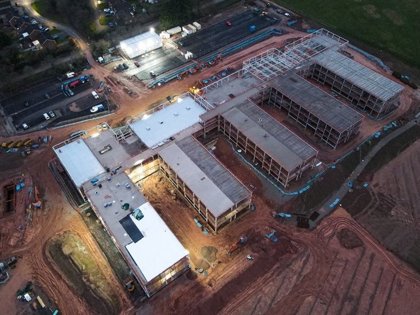 Ariel View of the sites progress as of January 2022
©Sarah Hill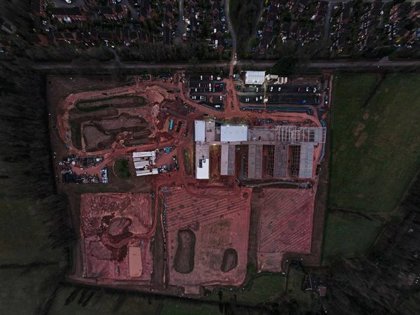 Ariel View of the sites progress as of January 2022
©Sarah Hill
For Further Drone images of the Relocation project please visit:
Drone Images of Site Progress from May to Aug 2021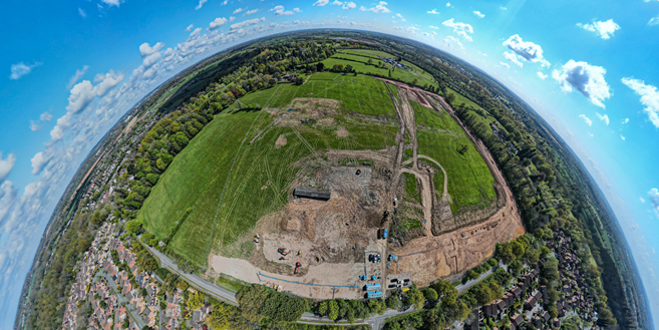 Globe View of the Site from the drone – May 2021
©Sarah Hill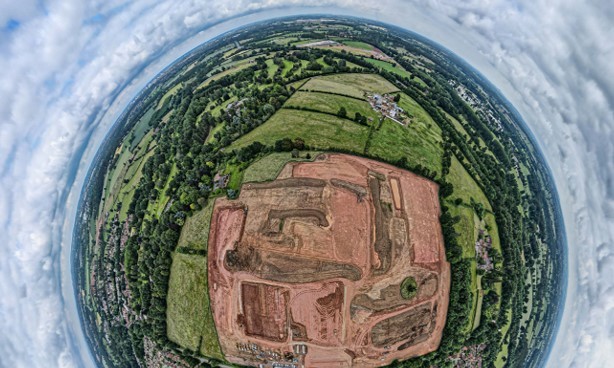 Globe View of the Site from the drone – August 2021
©Sarah Hill
3D Images of the School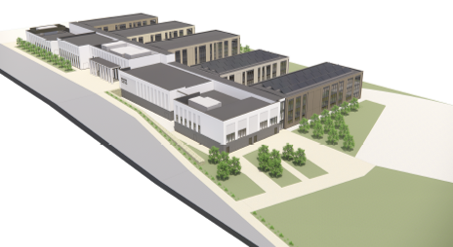 View of the School Sports & Main hall from glasshose lane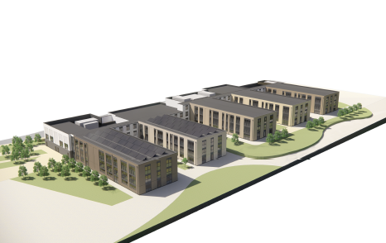 View of the School Wings from the Sports Pitches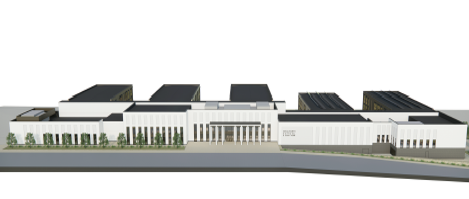 View of the School Frontage from Glasshouse Lane
Project Management opportunities and STEM
Kenilworth staff and students celebrate milestone at new school 22.03.2022
Students and staff at Kenilworth School joined contractors building the new premises in Glasshouse Lane for a 'topping out' ceremony this week to mark a milestone in the creation of the £44 million development.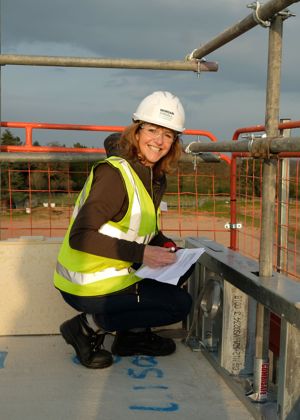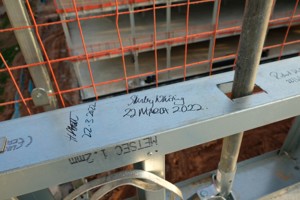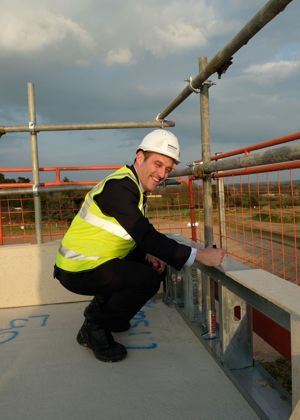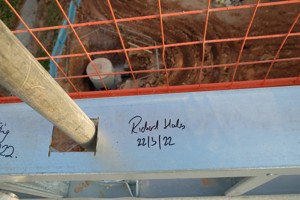 FAQ's
What will happen to the existing schools sites?
Newsletter
Contractor's Newsletter - March 2022 (Offsite Drainage)
contractor's newsletter - May 2021
contractor's newsletter - february 2021
contractor's newsletter - August 2021