Celebrating Equality and Diversity at Kenilworth School
---
Introduction from Mr Nicholas, Head Teacher

I am delighted to introduce our Kenilworth School Diversity Folder, celebrating the success and achievements of all groups who make up our school and those with protected characteristics in society as a whole.
This folder comprises the work that our students and staff are doing to change attitudes to diversity and inclusion, by raising awareness of what diversity and inclusion mean, and by sharing some success stories and accounts of changes that we have made to our education provision in school. It contains biographies and personal experiences of students, staff and celebrities, e-booklets, power point slides, newsletters and assembly slides presented to students this year. I hope you will find it to be informative and inspiring.
Kenilworth School and Sixth Form has been a flagship school for inclusion for the last three years and this is recognised in a national 'Inclusion Quality Mark'. We have always promoted equality and diversity, however, this year, we have raised the profile of diversity and inclusion as a key target of our school development plan to drive more rapid change, as the pandemic has shown that negative attitudes such as discrimination and harassment still exist in society, despite changes in the law to improve human rights for all. We know that prejudice and abuse can happen anywhere but we are committed to stopping it at Kenilworth School by having a zero tolerance approach to all forms of bullying including physical and verbal abuse, when this is reported. Our aim is to create and maintain a culture in which it cannot happen in the first place. We regularly value and reward the good work taking place in school to promote diversity and we reward students for 'Act(s) of Kindness', alongside the 5Rs, within our Behaviour for Learning system.
Student leadership has always been, and continues to be, a strong driver for change in school. So far, our pupils have implemented initiatives to improve the lives of others in school and they have led fundraising for those who are disadvantaged, ill or abused. The excellent work of our students shines a light on inequality and discrimination that still exist today, and which prevent some people from achieving their full potential.
I believe that changes in attitudes can have a significant and sustainable impact for generations to come. I hope that all of our students will leave Kenilworth School knowing that they have been a part of a community that encourages everyone to take individual responsibility for making society fairer and more equal. I am optimistic that our young people will leave school having been inspired to continue to challenge negative and stereotypical attitudes that lead to prejudice and intolerance.
I would like to take this opportunity to thank everyone who has taken a proactive role to make a difference to diversity and Inclusion in school and to those whose work is included within this folder. This includes the Staff Equalities and Diversity Committee, the Sixth Form Diversity and Inclusion Committee, the student council and to the Year 11 Equality Prefects. I would also like to extend my thanks to those students who have been especially proactive in collating contributions for this folder.
I hope that this folder will inspire others to embrace all communities and show acts of kindness to others as we are all equal and we can learn from, and embrace, the differences that make us unique.
D.Nicholas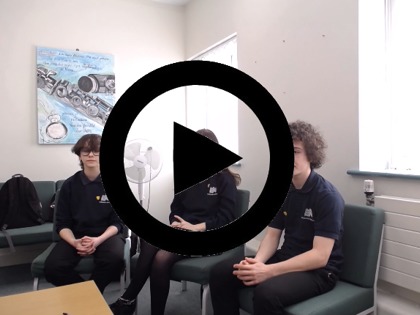 Inclusion Quality Mark Flagship School
| Name | Download |
| --- | --- |
| Inclusion Quality Mark Flagship School | |
Newsletters
| Name | Download |
| --- | --- |
| Diversity and Inclusion newsletter Oct 2021 | |
| Diversity and Inclusion Newsletter Sept 2021 | |
| Diversity and inclusion newsletter Jan 2021 | |
Kenilworth School's Equality
| Name | Download |
| --- | --- |
| Equality Books in the LRC | |
| International Woman's Day by Erin (Year 13) | |
| Year 11 Prefects Leaflet on LGBTQ+ | |
Neurodiversity
| Name | Download |
| --- | --- |
| Autism Empowered Support at Kenilworth School and Sixth Form | |
| Initiatives to Improve Autism Support at Kenilworth School | |
| Support From the LRC | |
| LRC Shelf Help Booklet | |
| LRC Mindful Mondays | |
Sexuality & Gender
| Name | Download |
| --- | --- |
| Amazing things in LGBTQ 2022 | |
| Year 11 Prefects Leaflet on LGBTQ+ | |
| Summary of The Sexual Offence Act in 1967 | |
| A Pupils View of Gender | |
Religion
| Name | Download |
| --- | --- |
| Miss Purewal Interview | |
| Mr Nahal Interview | |
Race
| Name | Download |
| --- | --- |
| The Black Civil Rights Movement summary | |
| A Students View of Race | |
USU
| Name | Download |
| --- | --- |
| USU by Mr Ovenden | |
Each year we organise and hold annual events that raise money and awareness for important life changing projects throughout Africa - with particular focus on Uyogo, a village in Tanzania.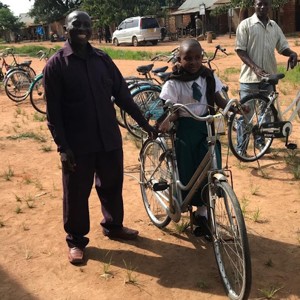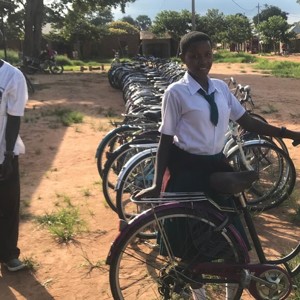 The generous donations for the Kenilworth School community have funded bicycles to enable students from far away villages in Uyogo to attend school every day.