KSSF Relocation Project
Following the Trust's planning application submission in April 2019, consent by Warwick District Council was granted in December 2019. This impacted the programme of works and subsequently delayed the commencement of construction works in September 2019.
The construction work is currently being tendered. The revised completion is currently Summer 2023, but ongoing challenges and uncertainty of the current Covid-19 pandemic is a key risk. The Project Team are and will continue to monitor the impacts closely over the coming weeks.
The students and staff continue to be excited about the relocation onto a new combined site and continue to work with designers and the contractor.
Introduction
We are embarking on an exciting project to relocate our current Kenilworth School at Leyes Lane and Sixth Form at Rouncil Lane.
We are proposing a new, purpose built secondary school and sixth form offering improved teaching, learning and sports facilities at Southcrest Farm, Glasshouse Lane, Kenilworth (see Site Location plan).
Kenilworth School and Sixth Form is recognised as a 'World Class School' and Centre of Excellence for Inclusion. It is committed to delivering the best possible secondary education for the current and future young people of Kenilworth. The new facilities will enable the school to increase capacity providing places for 2,200 pupils.
What will happen to the existing schools sites?
Newsletters
Sustainability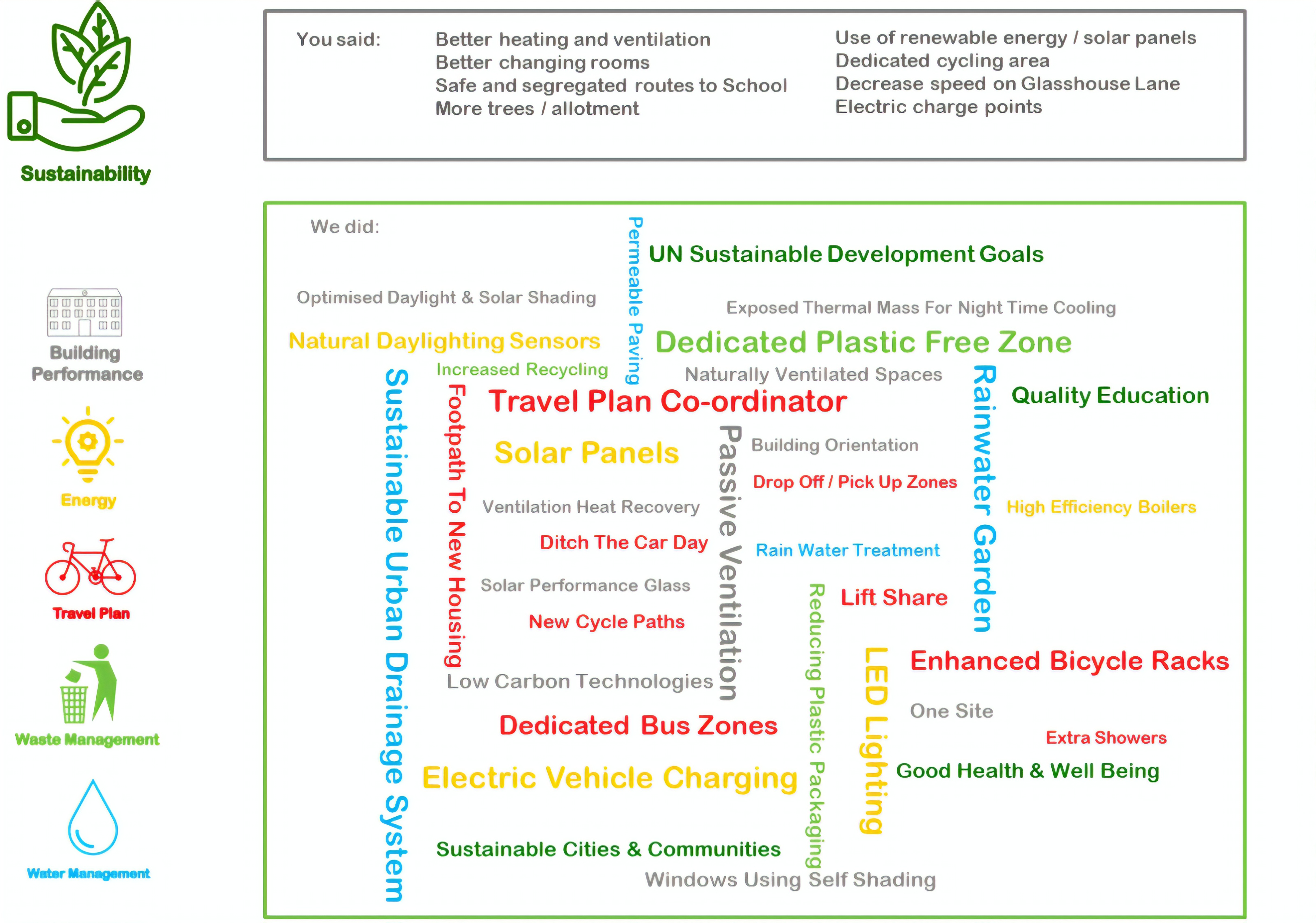 Dining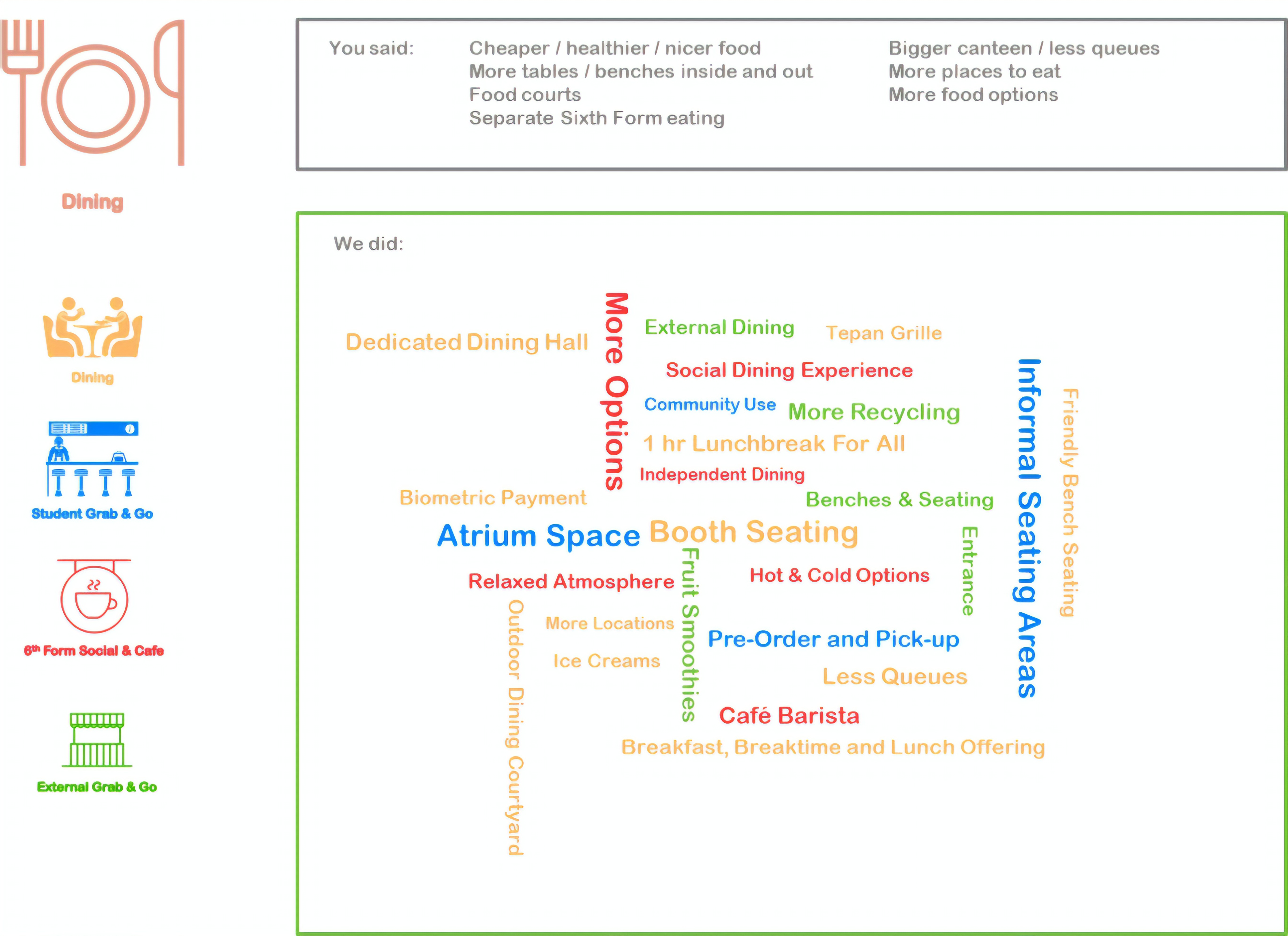 Break Times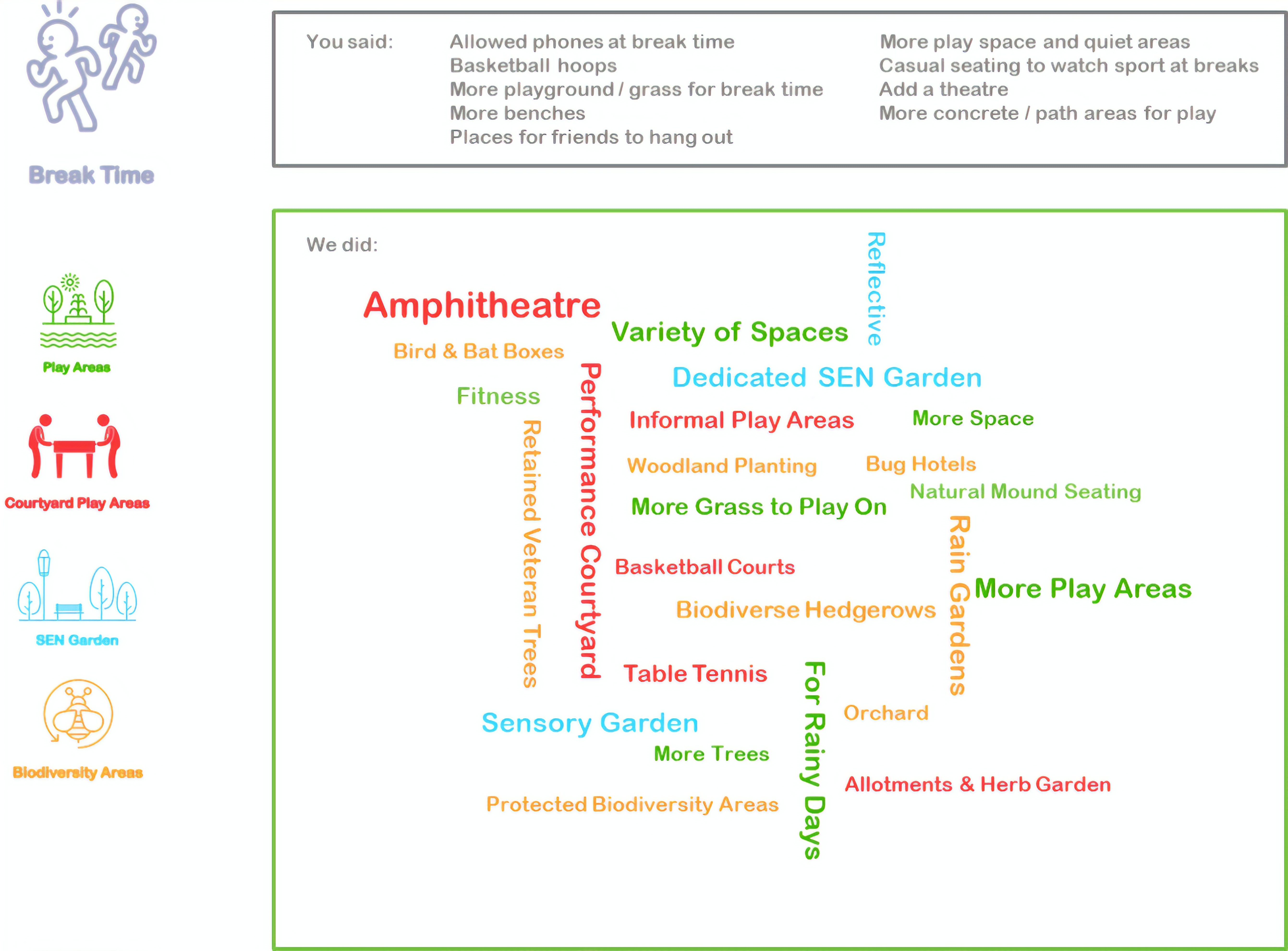 Great Spaces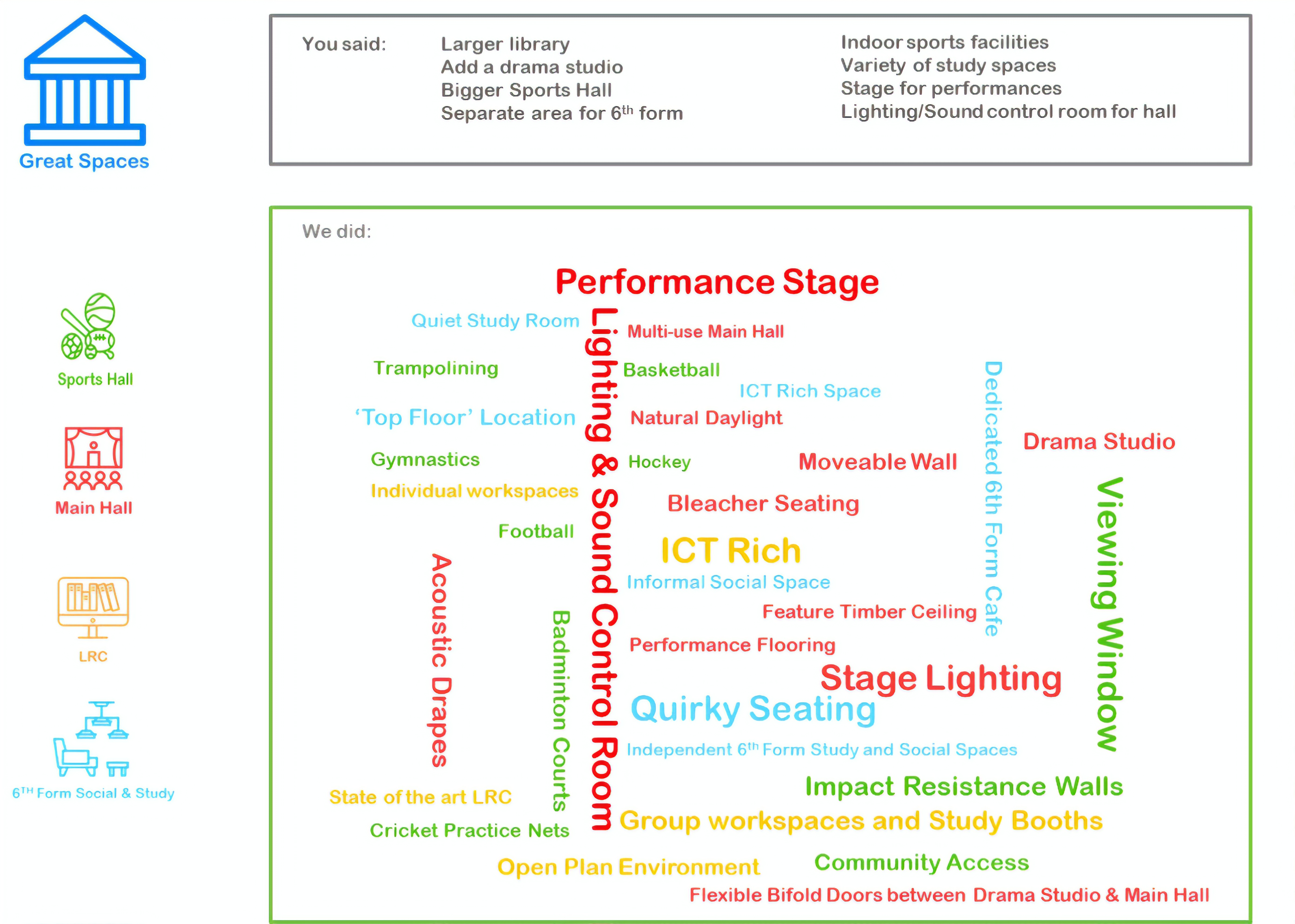 Sports Facilities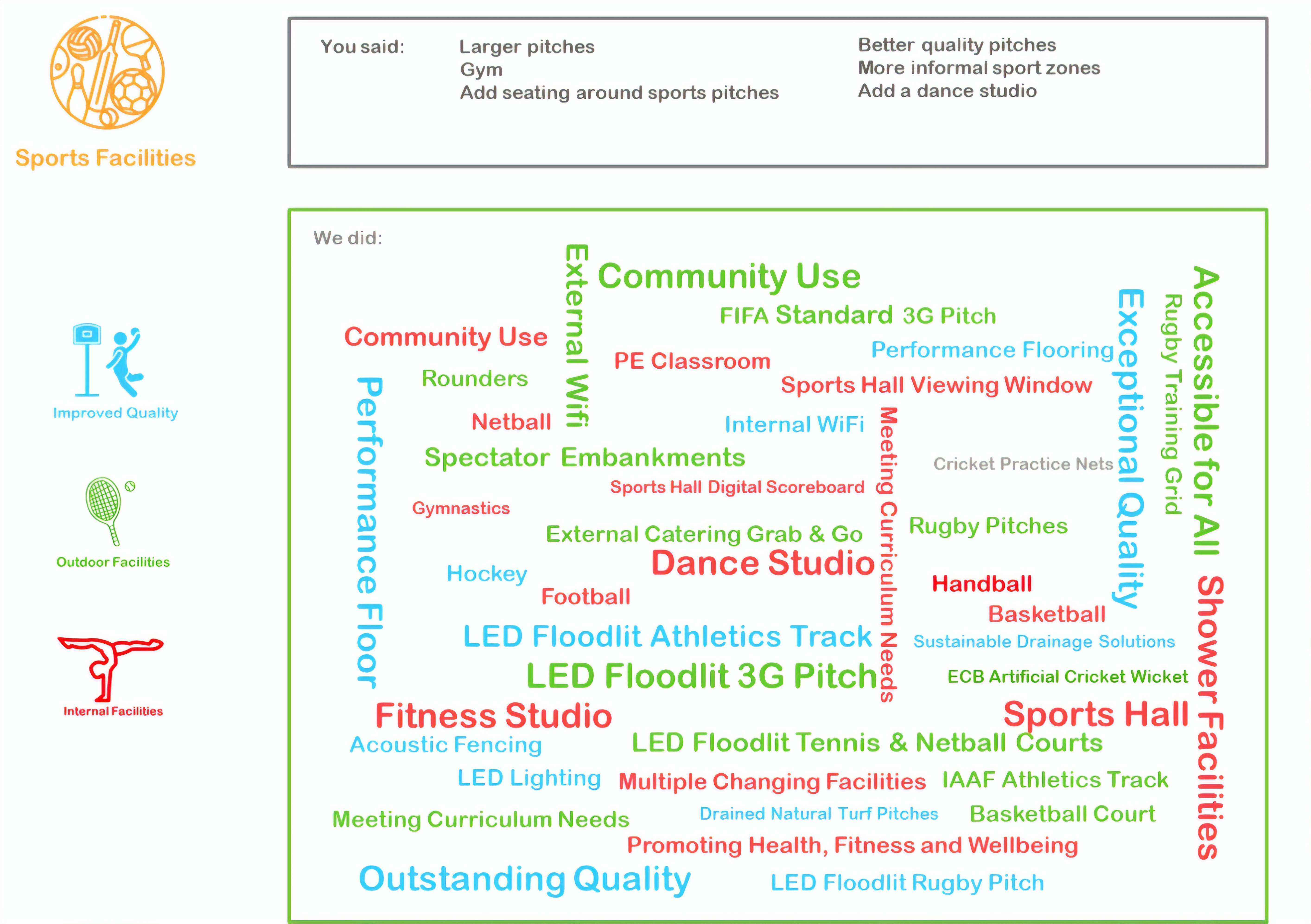 Finding Your Way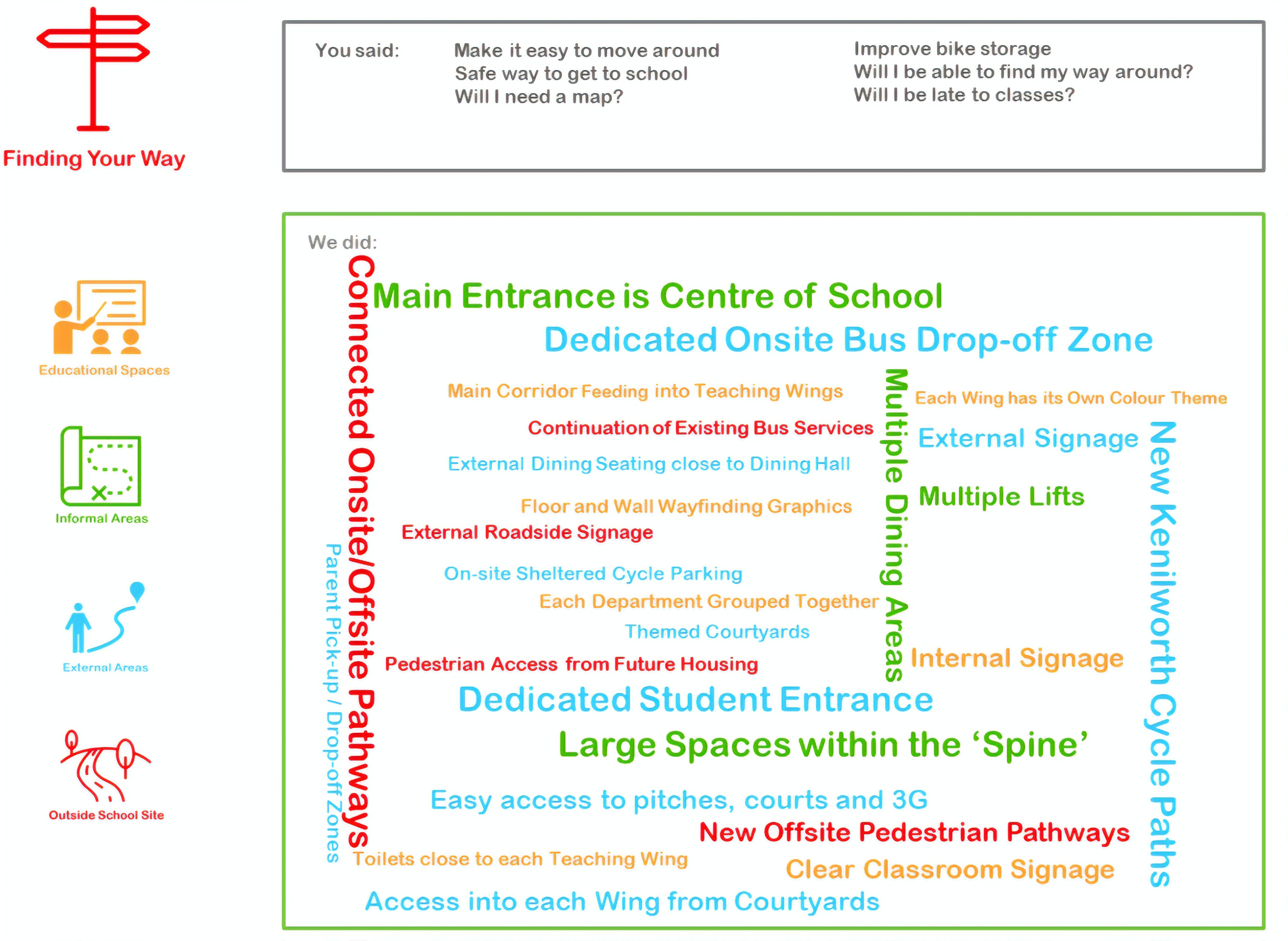 Site Location Plan