KSSF Relocation Project
Introduction
We are embarking on an exciting project to relocate our current Kenilworth School at Leyes Lane and Sixth Form at Rouncil Lane.
We are proposing a new, purpose built secondary school and sixth form offering improved teaching, learning and sports facilities at Southcrest Farm, Glasshouse Lane, Kenilworth (see Site Location plan).
Kenilworth School and Sixth Form is recognised as a 'World Class School' and Centre of Excellence for Inclusion. It is committed to delivering the best possible secondary education for the current and future young people of Kenilworth. The new facilities will enable the school to increase capacity providing places for 2,200 pupils.
Sustainability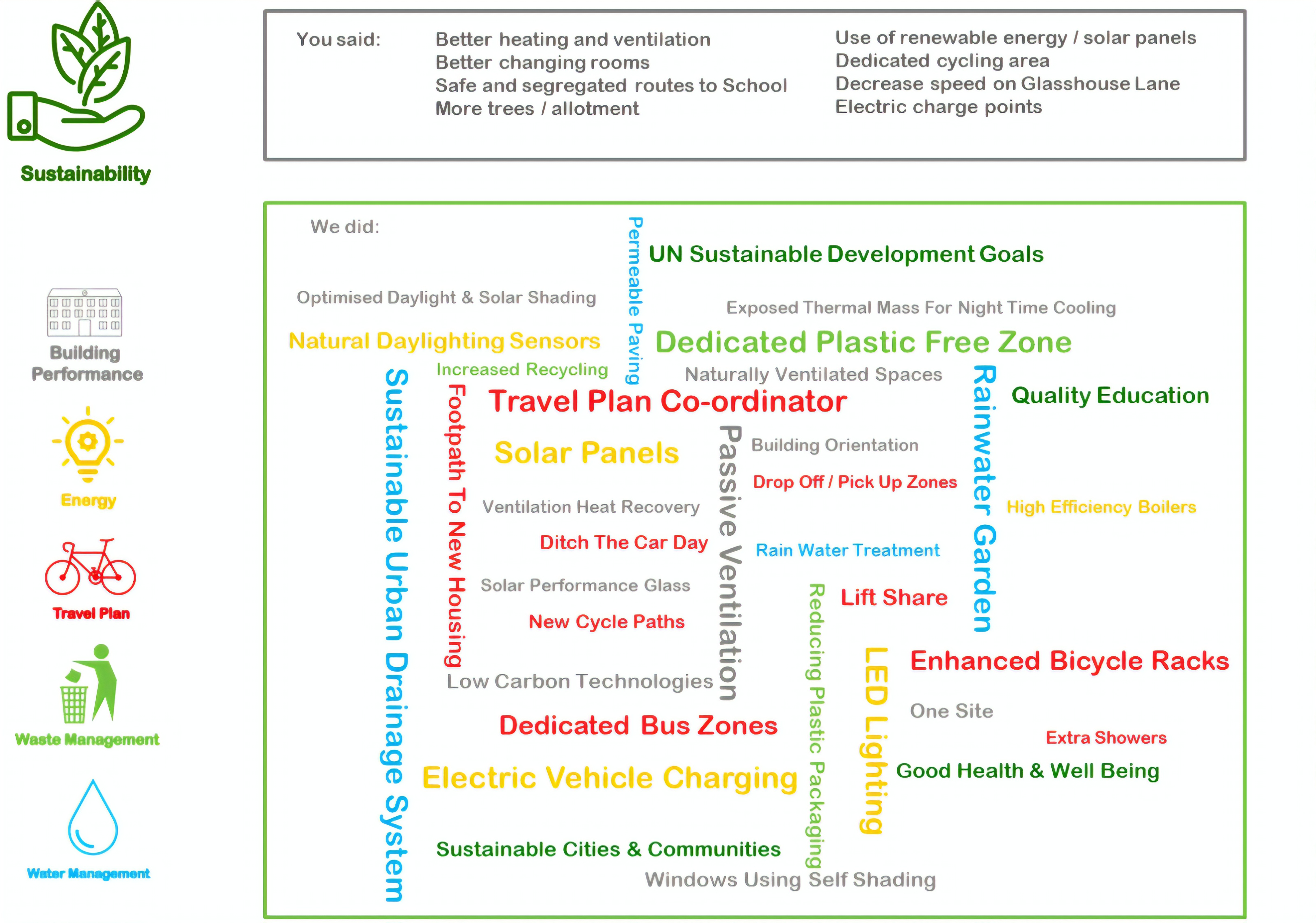 Dining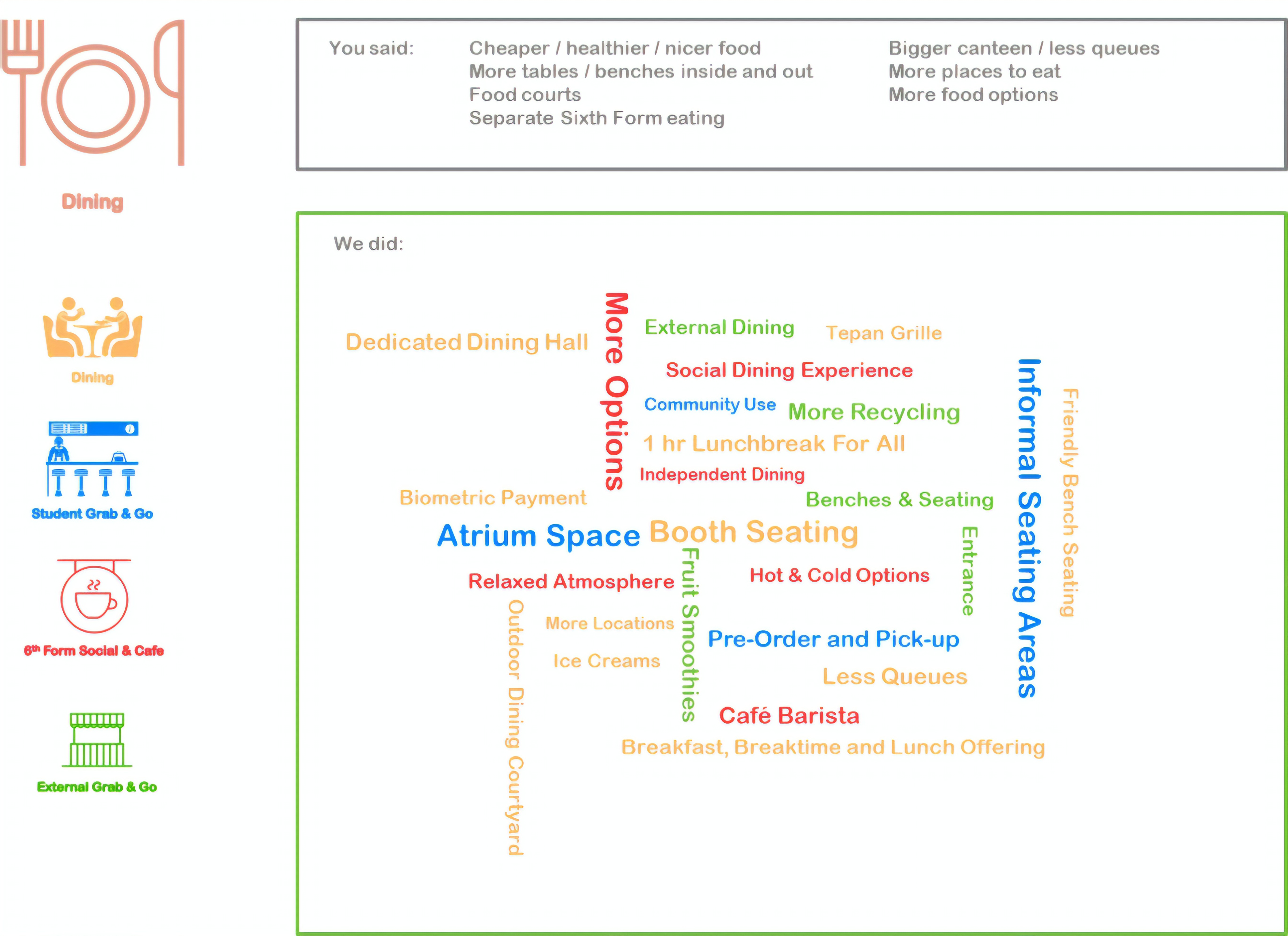 Break Times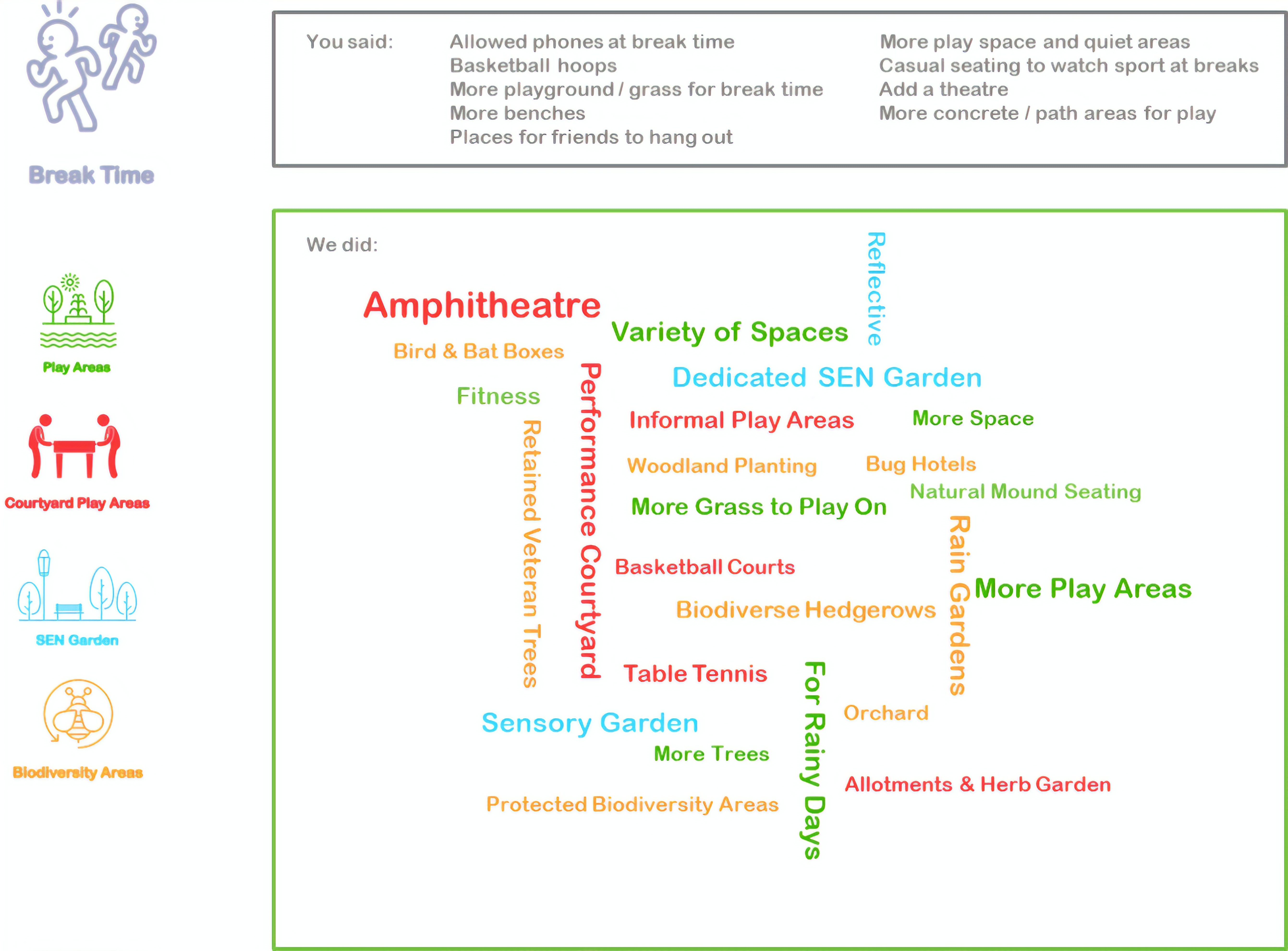 Great Spaces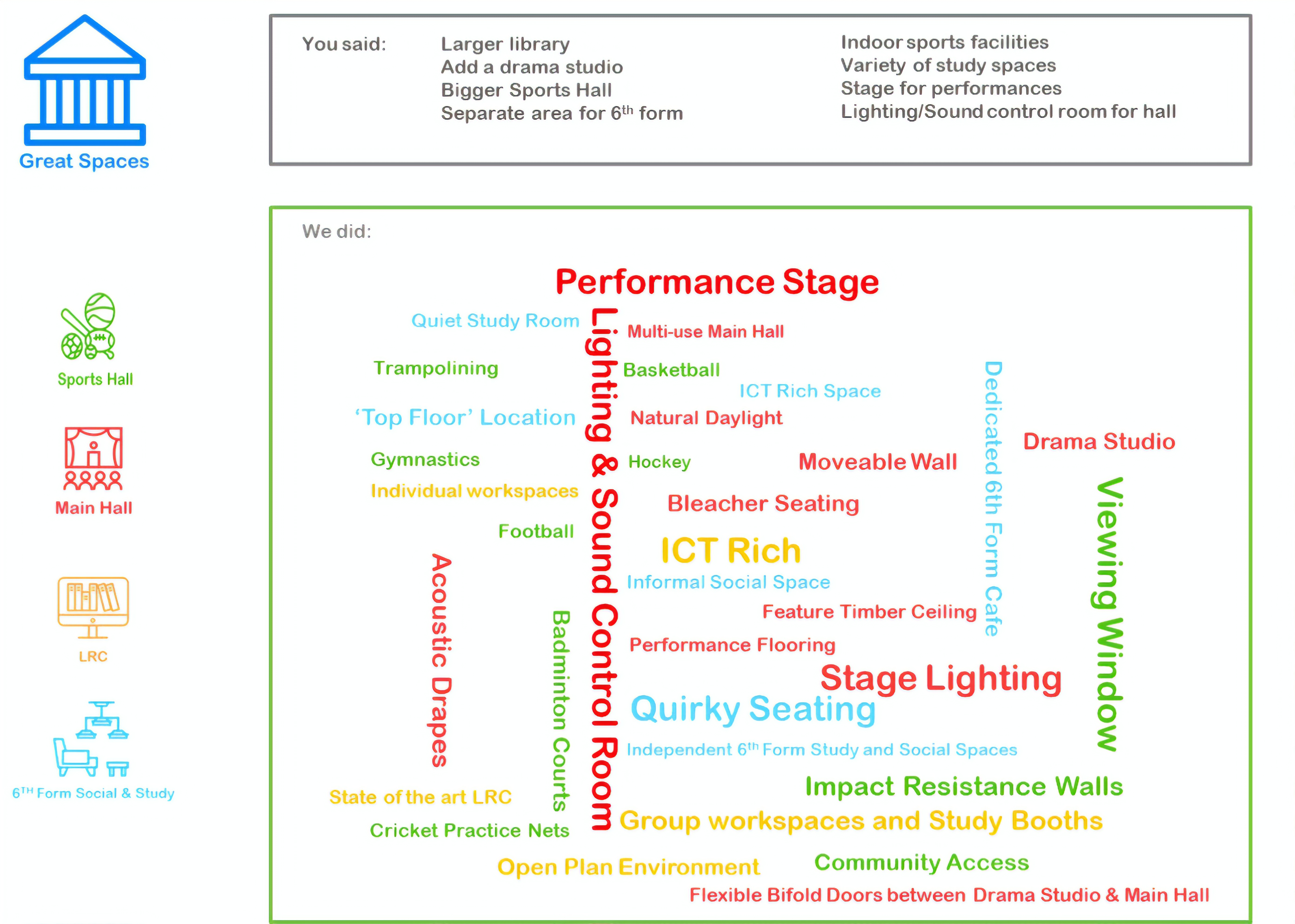 Sports Facilities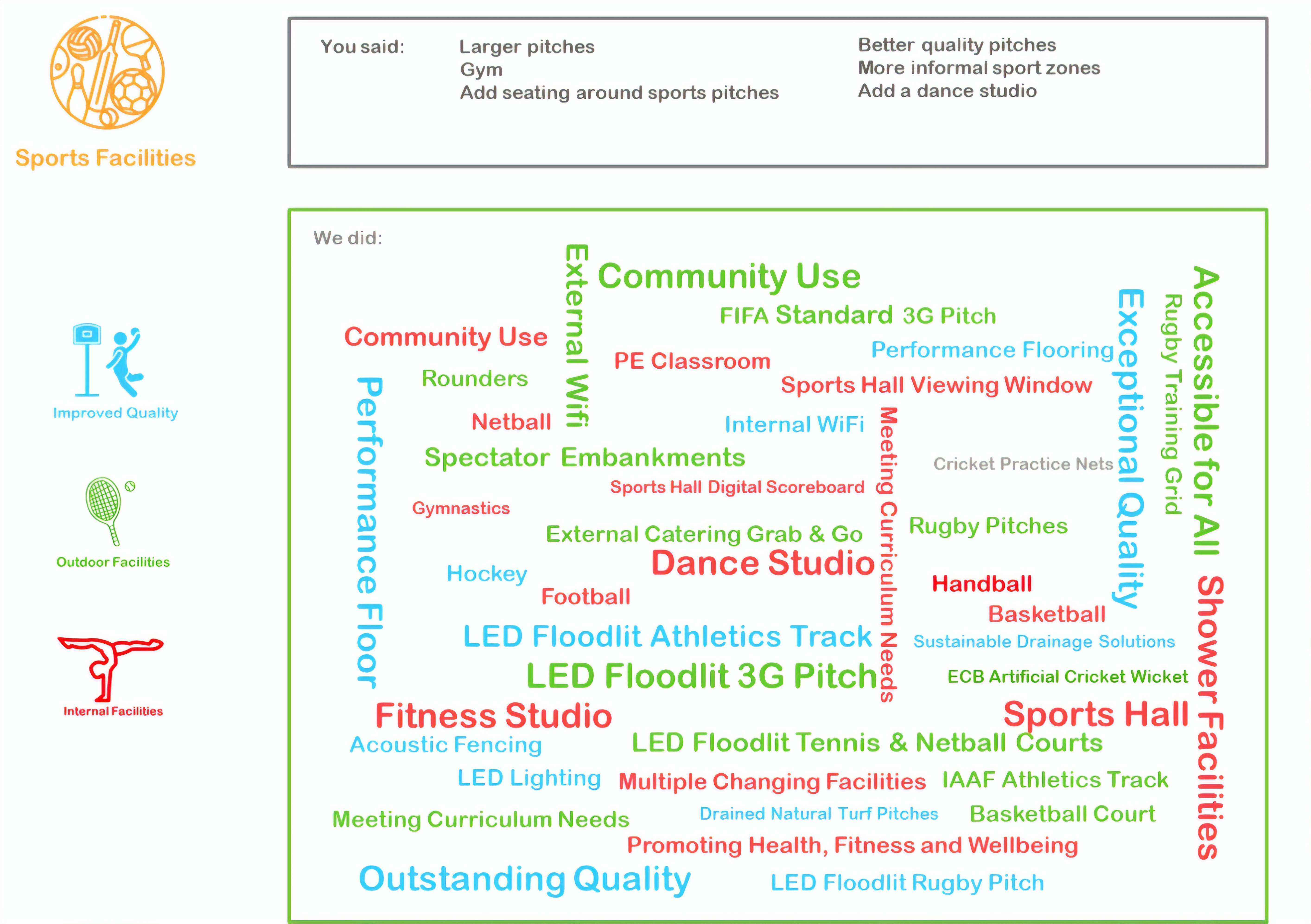 Finding Your Way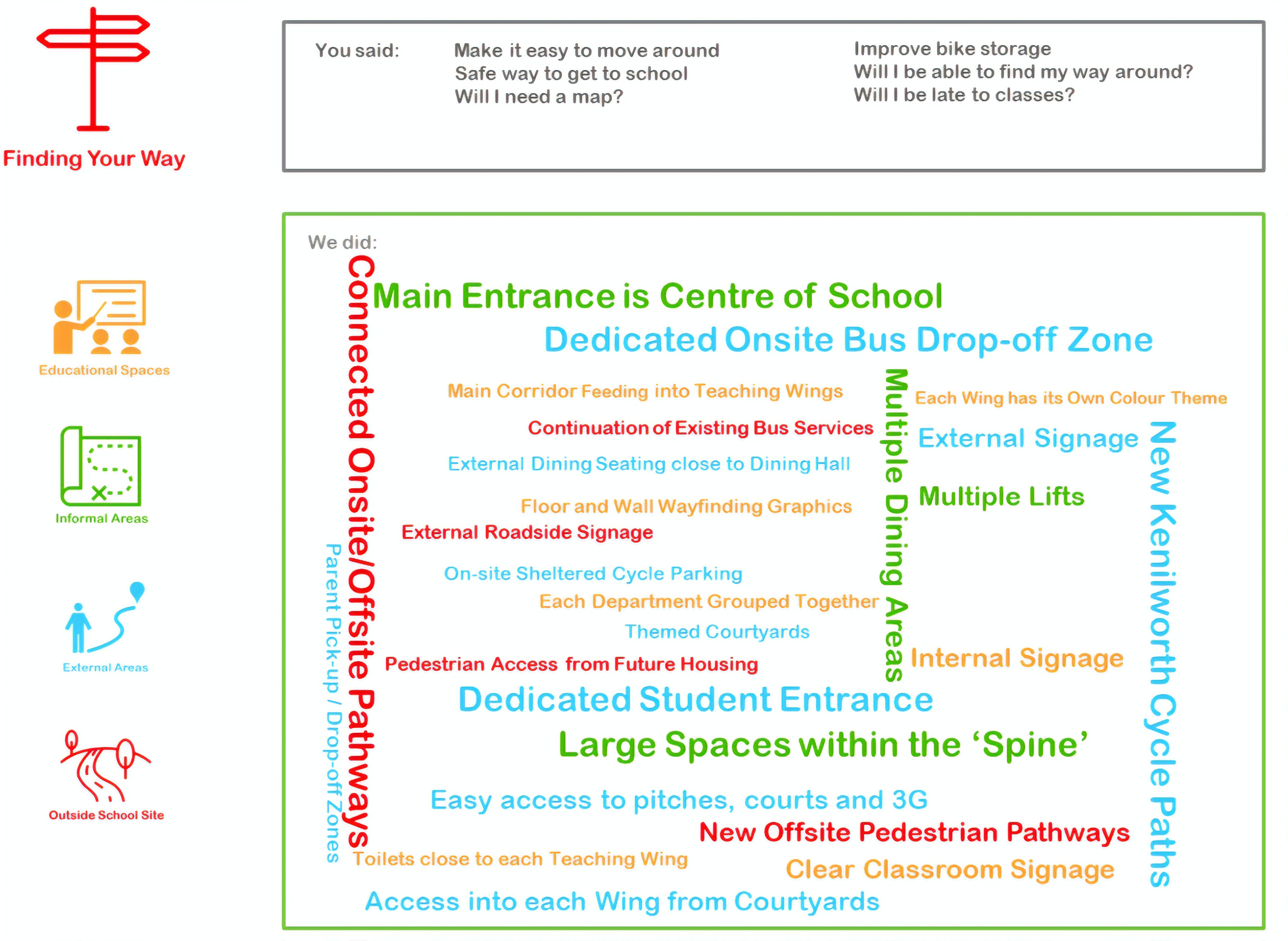 Site Location Plan