Learning Resource Centre
Kenilworth School is very fortunate to have a Learning Resource Centre (Library) on each site. Each LRC provides the students with access to fantastic resources that not only assist with their studies but also give access to a wide range of books for reading for pleasure. Both have computers for use by students for homework and research purposes. As well as books the LRC also subscribes to a selection of magazines both academic and popular.
The LRC at Leyes Lane is available for students to use before school from 8am, break and lunch times. They may also be brought along during lessons to use the resources to research a particular topic. Whilst at the Sixth Form students are able to use the LRC for study throughout the school day.
New students are given introductory talks to explain to them what the LRC has to offer and how the three members of staff can help them.
At Leyes Lane LRC there is a Book Club which takes part in the Warwickshire Secondary Book Award and shadows the Carnegie Book Award. Events are held for World Book Day each year and teams regularly take part in the local heats of the Kids Lit Quiz. Whilst at the Sixth Form LRC a mindfulness session is held each Monday before school starts so the week kicks off in the right mood. Access the LRC catalogue here…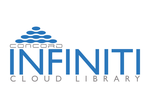 …… to see more of the resources we hold.